pan_plaat
Don't know what this patch was supposed to do . Sort of putting images next to each other in a matrix. That's it but no panning (yet) ..
Added numbers comments in the patch. For right usage . It needs a folder with jpeg images ( is included in zip)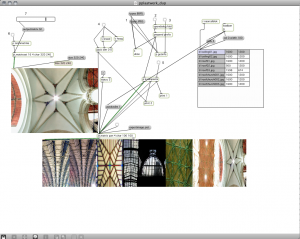 panplaat (zipped patch + folder with jpegs)
Tags: jit.matrix, maxmsp, MJ
Wednesday, July 14th, 2010 at 15:12 •
posts by MJ
•
RSS 2.0
feed Both comments and pings are currently closed.